Features: CapSet

Motor Start Run Capacitors, from 5 to 50 MFD, 9-in-a-set
most used for AC compressor motors, fan motors or similar motors or of almost all sizes.
Motor start/run capacitor 5, 10, 15, 20, 25, 30, 35, 40, 45, 50 microFared, all oval shaped. 9 in a set the the winning price.
Used in: AC compressors, fan motors or similar sized motors or other operations.
Rating:
5 to 50 MFD +/- 5% each, 9 capacitors
370 V; 50/60 Hz
Oval shaped.
4 X 1/4" push-in pin connections on each pole, each capacitor
UL listed.
Total shipping weight: 12 lb
For those serving HVAC units in the field, take a set with you and you will never get stucked for any burned out capacitor. one of these will fit for the motor!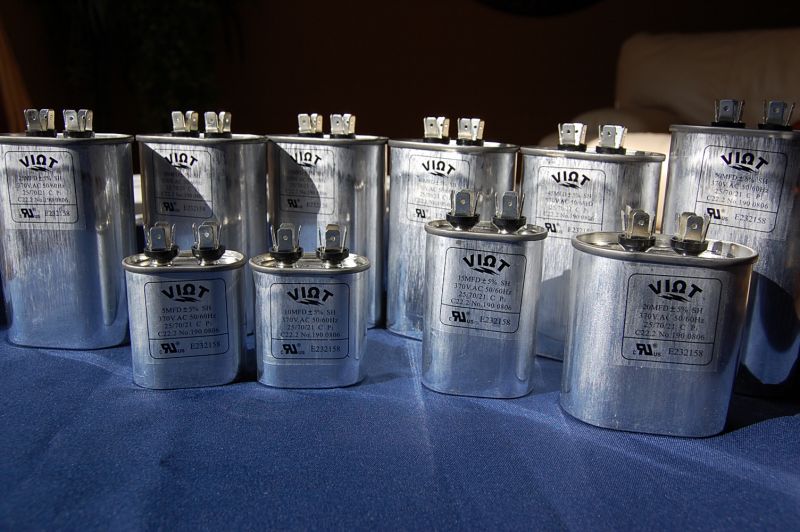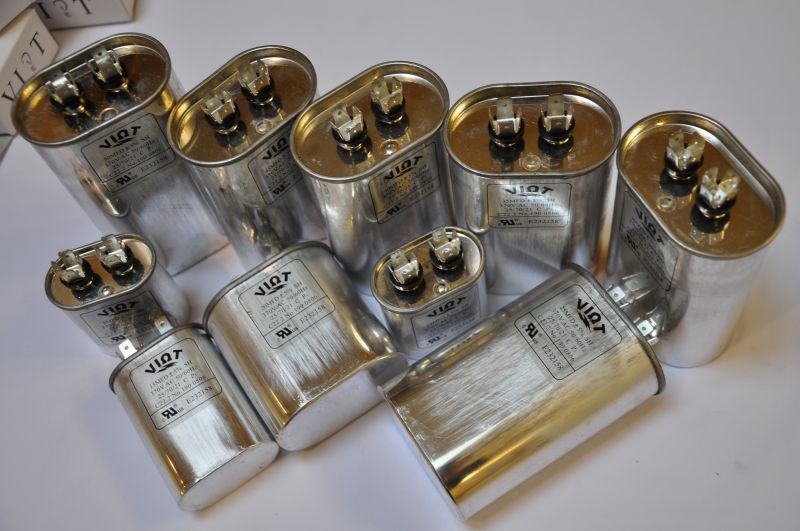 FAQ of this Product Manual/Instruction